Date:
Fall/Winter 2018; Ongoing
This brand is a work in progress. 
From the client's site-
Alex Huggan is a highly accomplished live music, tour and festival photographer – producing modern iconic images for bands, artists, publications, and rights owners.
I was contacted by Alex, a good friend, in October of 2018 to help redo his personal brand. I wanted to explore a solution that fits in with the style of music that his photography lives in; that folky, earthy rock music that comes from a special place in the soul. Alex has a true passion for the bands that he works with, often touring with them, so I dove into research on the typefaces and visual language that these artists used in their album covers, posters, and websites.
We decided on a branding system that consists of a primary lockup and a secondary logo. The brand is still a work in progress, with color palettes and textural elements currently being developed, as well as additional collateral.
I drew inspiration for the image mark from the shape and proportions of a camera lens. The typefaces used were inspired by letterpress typography and the work of the Hatch Show Print studio in Nashville, where folk-rock music thrives.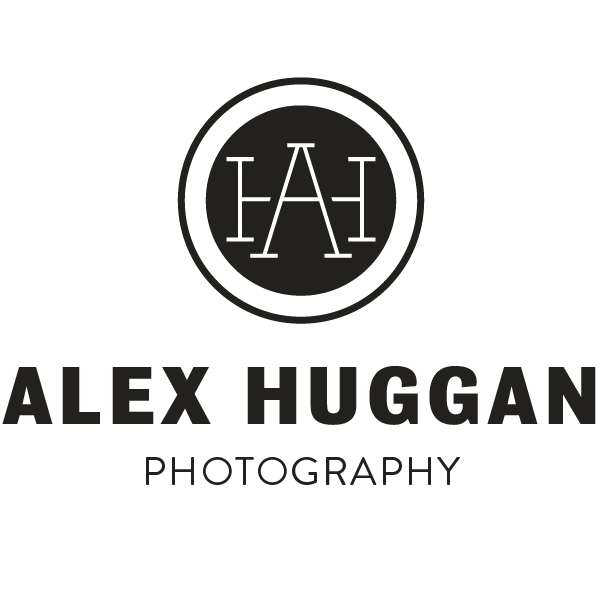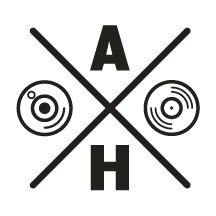 Below are some of the early sketches. #7 was developed into the secondary logo shown above.
The type from #5 was developed into the final logo mark.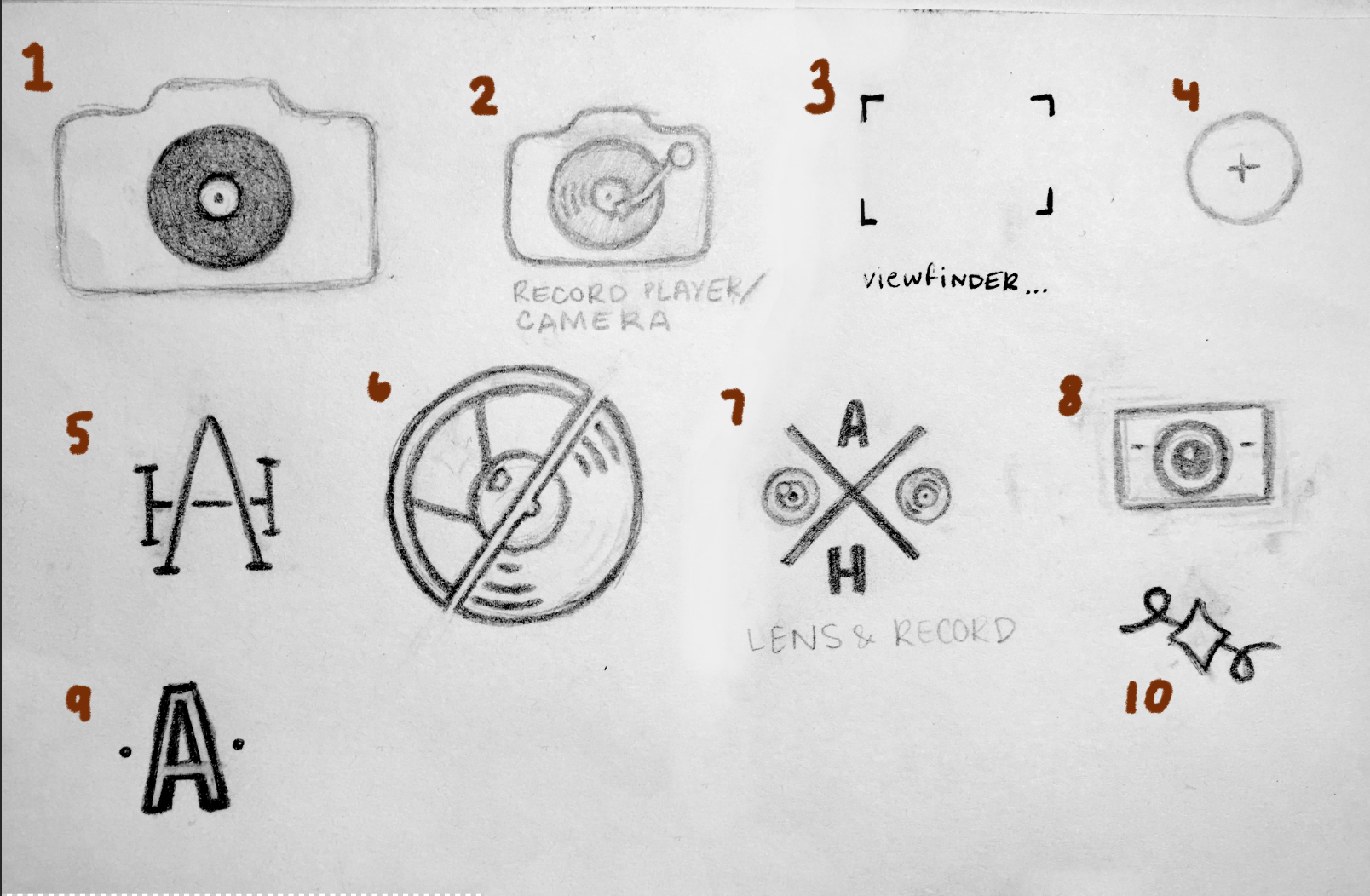 Here are some further process sketches for the primary mark, with the final being designed from #14.