Client:
UNT Advanced Campaigns Course
Instructor:
Stephen Zhang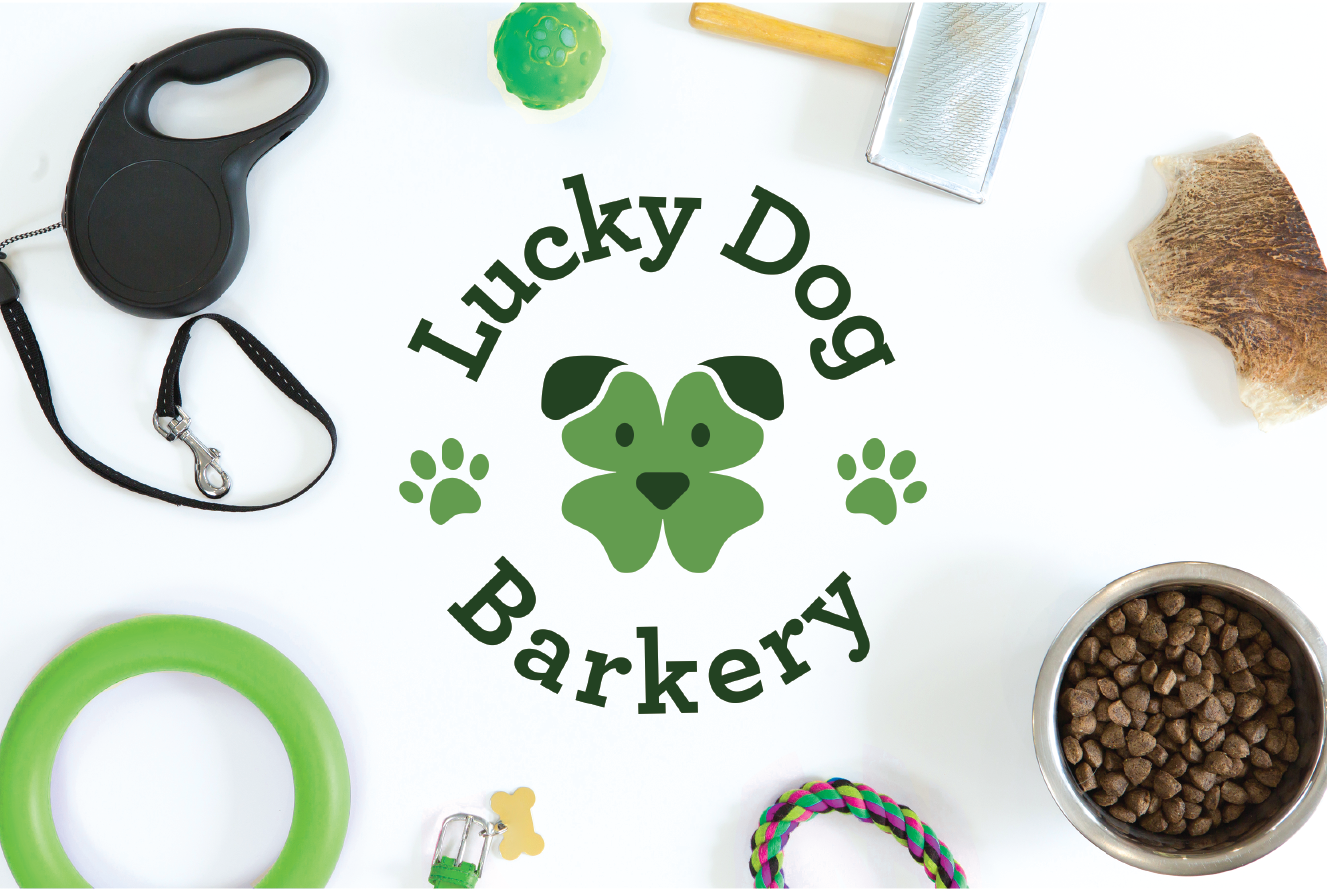 Lucky Dog Barkery is a small, independently owned business located in Dallas, Texas that stocks healthy food, cute clothes, and fun toys for dogs. Their store has a charming, welcoming personality, and I wanted to reflect that with a new, lighthearted brand.
This rebrand was done as a class project and is not associated with Lucky Dog Barkery.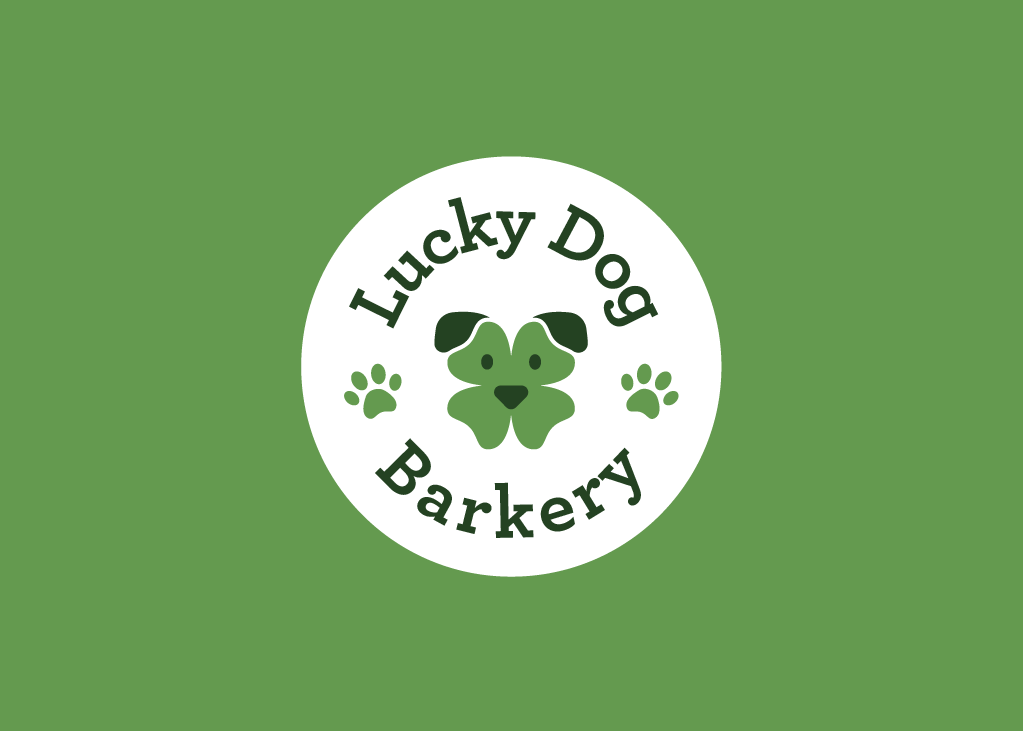 For the logo, I wanted to focus on the main part of the name, Lucky Dog. I had the initial thought of trying to combine all three elements of the name—Lucky, Dog, and Barkery (Bakery), but decided to let the pun speak for itself.  The primary logo is a seal, and the secondary mark for use on letterhead and other print applications is a lockup with the company's slogan. The typefaces are Archer Bold for the logo, Archer Book for the slogan, and Futura PT Demi for the copy.
(The official slogan is "The kind of store your dog would build" but I shortened it to "the store your dog would build" because I didn't think "kind of" gave enough credit to this individual store and thus wasn't powerful enough for their brand slogan. They're your dog's dream store, and they're going to own it.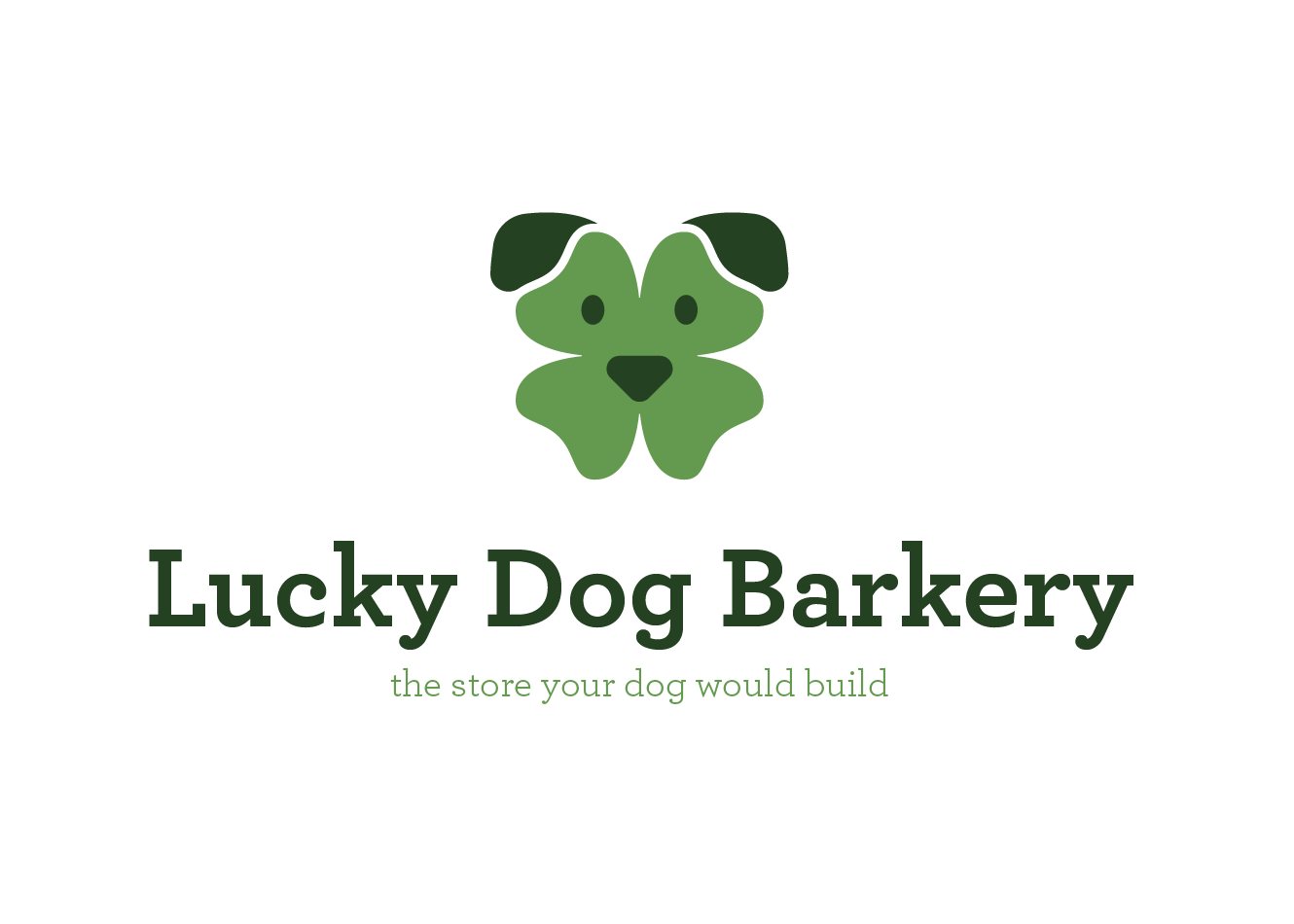 I paired the logo and bold type with flat lay photography (All of the images are mockups; I do not own the photographed elements, only the design).