Client:
UNT Portfolio Development Course
This project, a desktop calendar chock full of typography puns, was made to showcase my love of organization, typography, and of course—puns. It would be sent to design firms along with a resume and/or application. It features the colors from my personal brand.
There are 12 characters in the title "You're My Type" and twelve months in the calendar, so each letter in the title corresponds to the month in its place.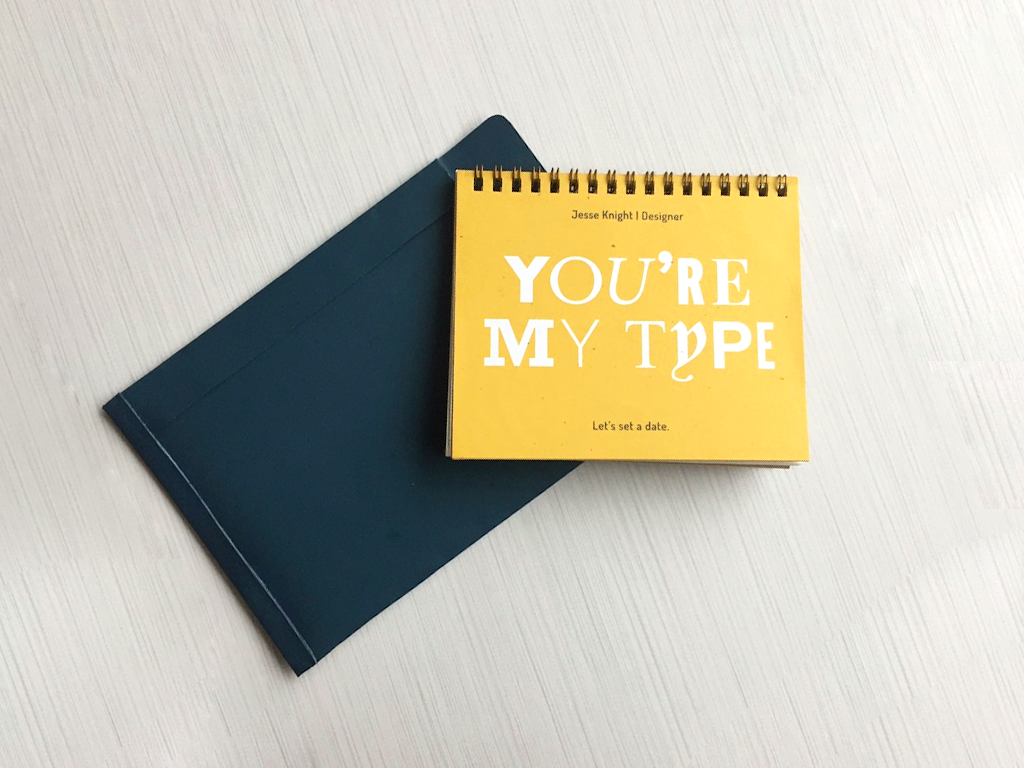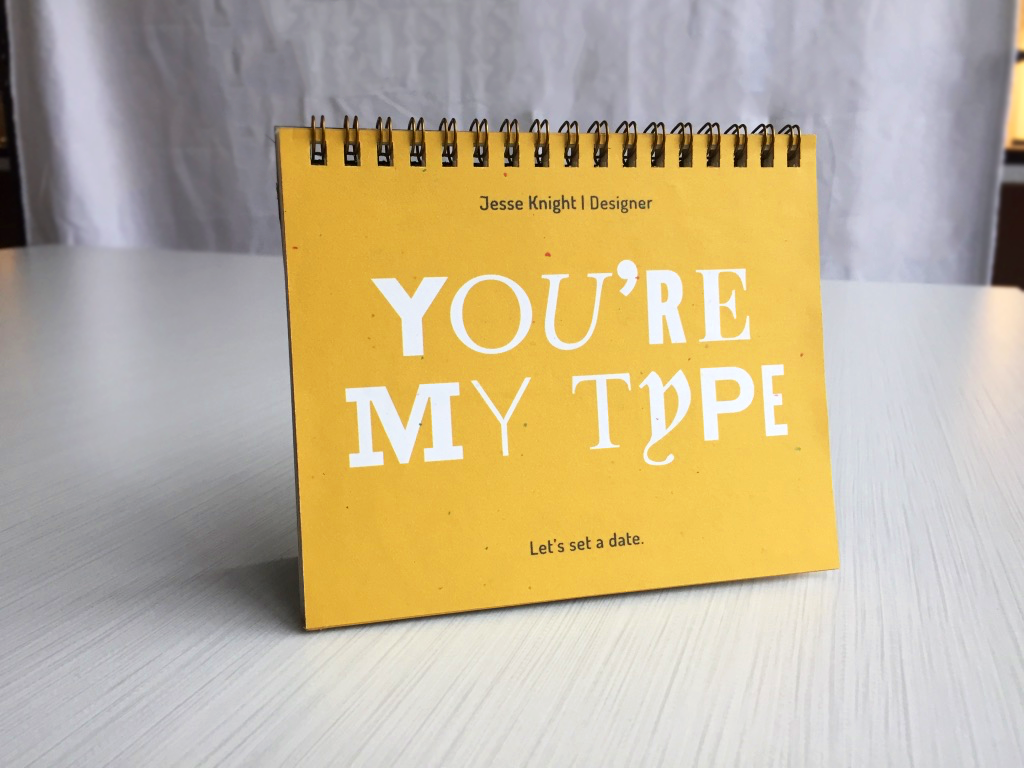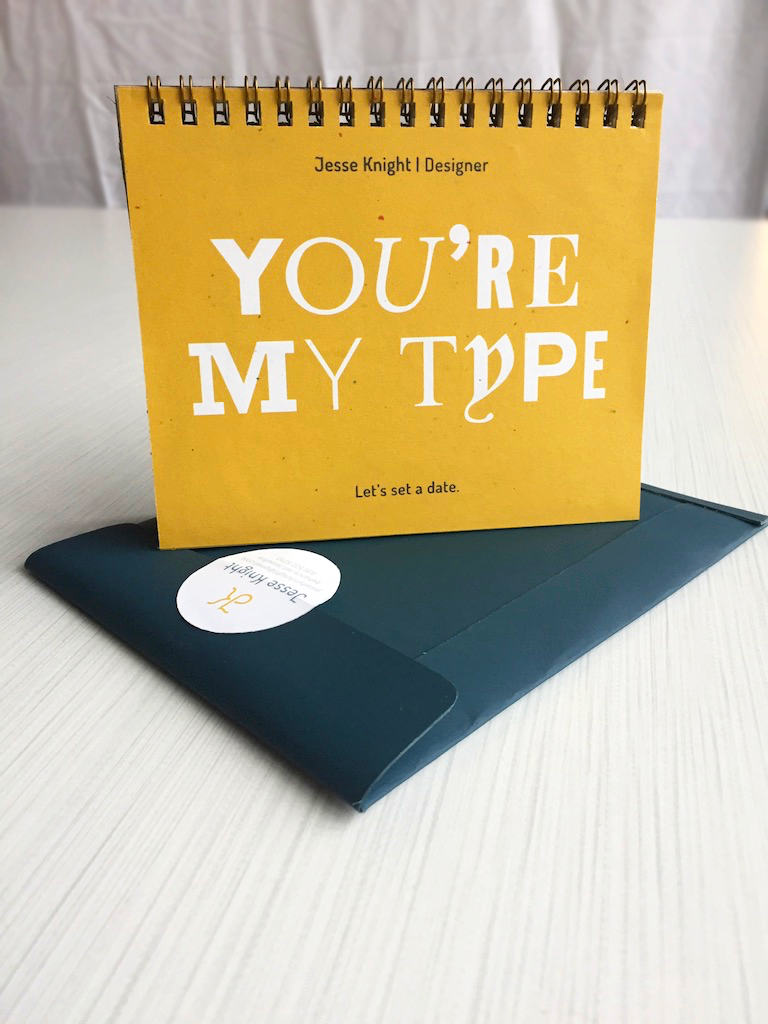 Every month has a different typeface, each with their own pun or two. The calendar is perpetual and does not feature any specific dates, so it can be reused throughout the years. I used typefaces that "felt" like each month to me; like the romantic Mrs. Eaves for February and a thick blackletter face for October.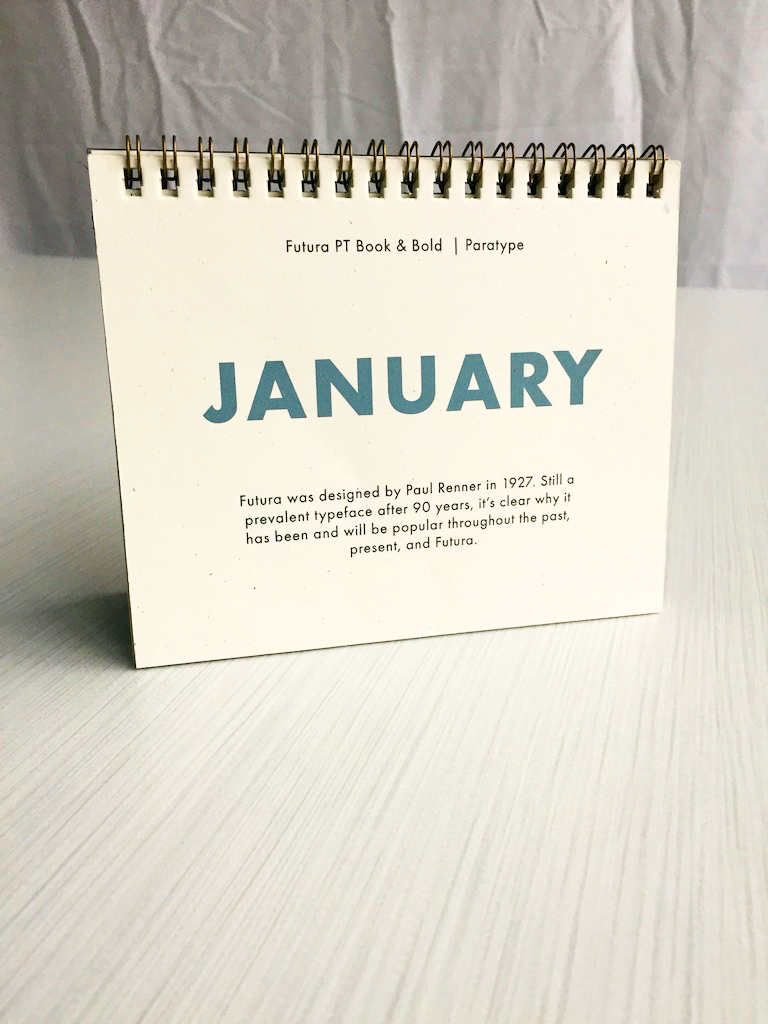 The back of each page is printed with a pattern that I made from the typefaces showcased in the calendar. My monogram is in there, as well, so that if the calendar is facing out towards another desk someone may inquire as to what it is.