From November 2017 to  September 2018, I assisted in writing hundreds of social media posts for the UNT Libraries instagram page. These posts were done for the "Adventures with Willis the Albino Squirrel" campaign.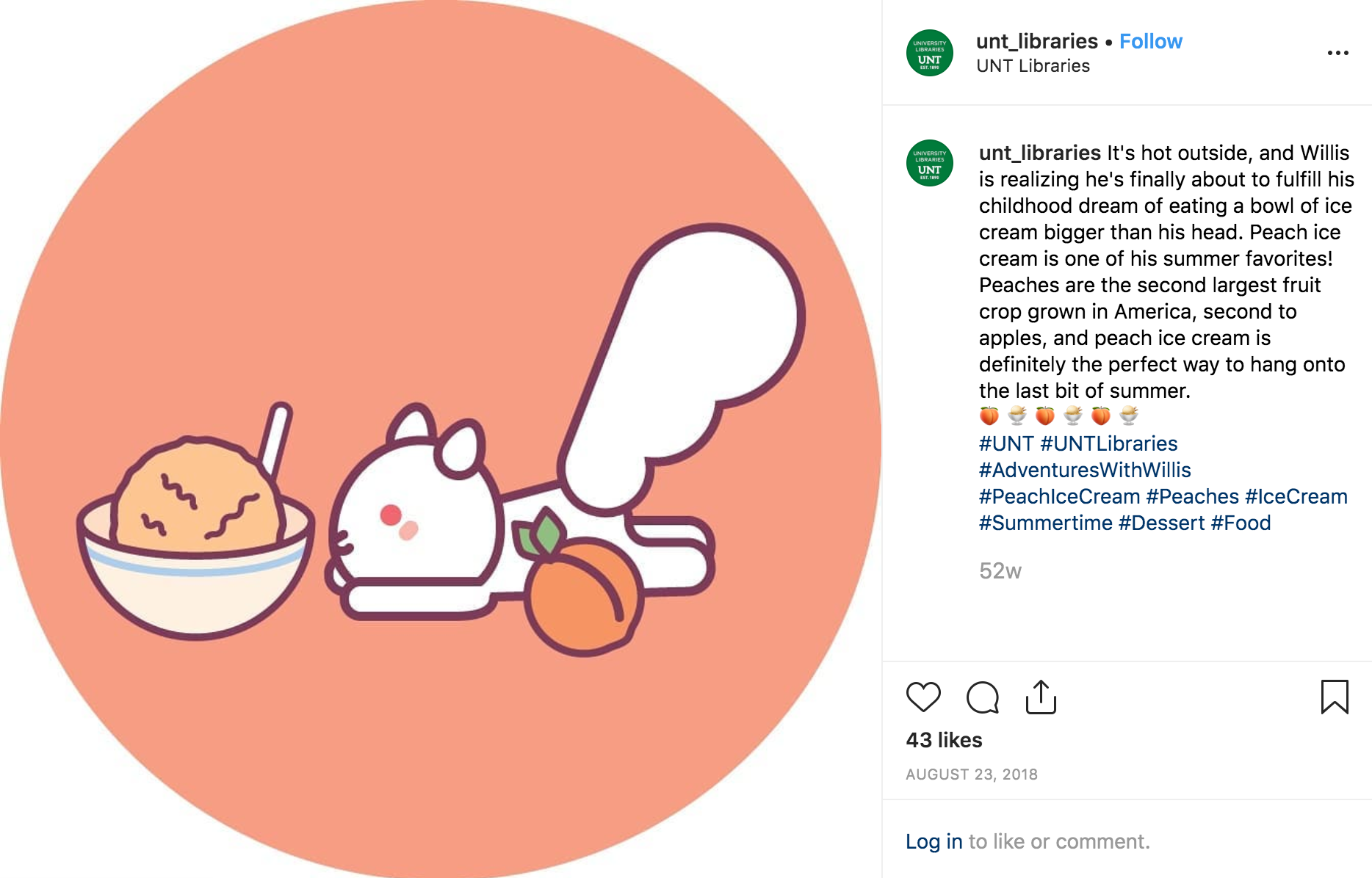 Theses posts focused on "National/International Days," holidays and unofficial themed days, and university events.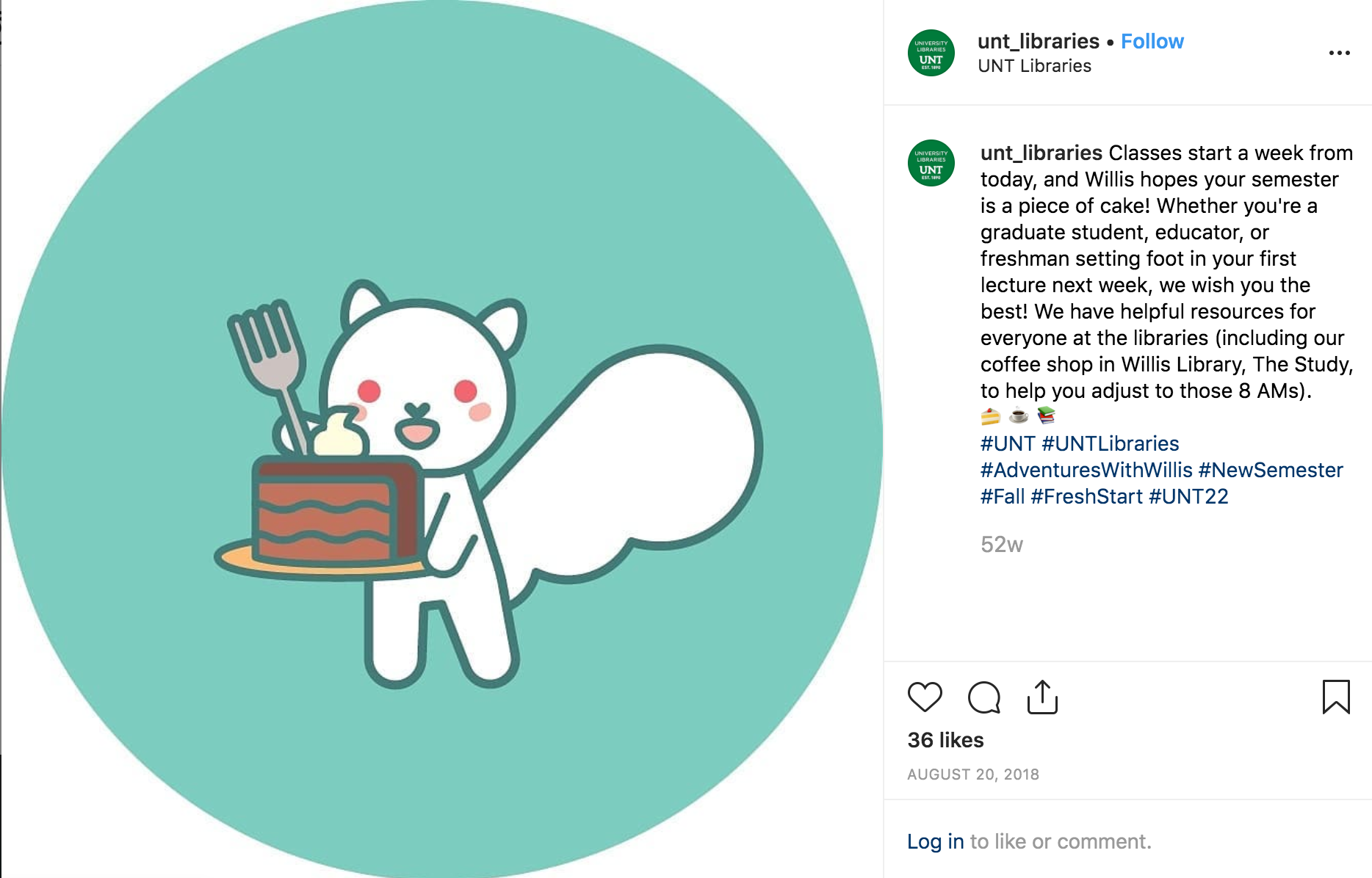 Posts had to be written through a voice that was appropriate for both UNT and the UNT Libraries brand. I put emphasis on witty language and working UNT resources in when appropriate.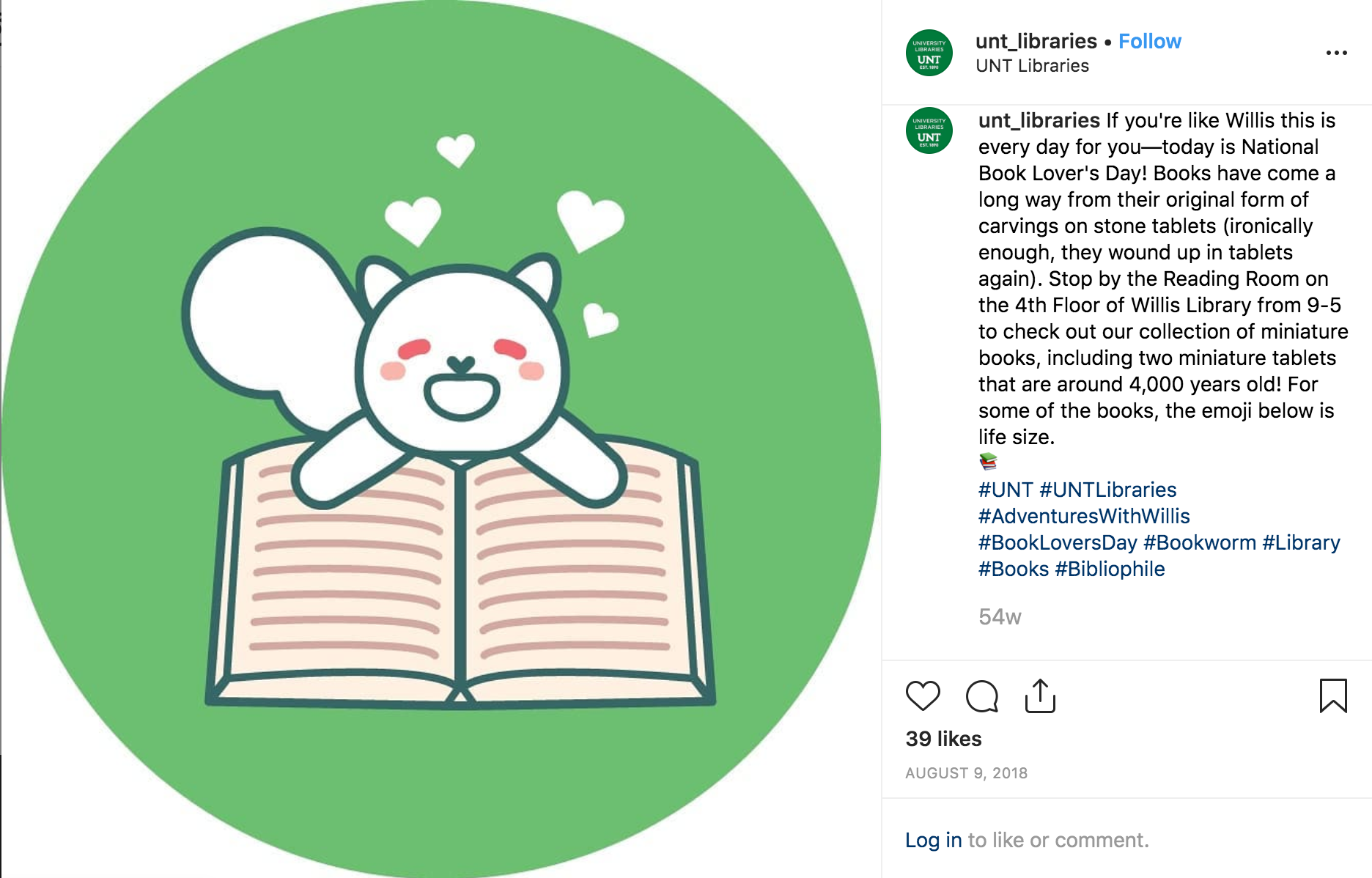 While I tried to keep a lighthearted tone to these, they also served to be educational. For every few posts, I would try to tie them in to a collection or e-book in the UNT Libraries digital archive.