Client:
UNT Advanced Campaigns Course
Instructor:
Stephen Zhang
Wet Your Plants arose from a simple issue—now that I have filled my home with a small army of chlorophyll kids, who is going to water them when I go out of town? I then spoke with my father, an avid gardener with several acres of tomatoes, corn, and melons, and realized this had been a dilemma for him throughout my childhood. Before we'd go out of town, he would spend days setting up irrigation systems throughout the rows of crops because no one we knew could stop by and tend to the garden in the time we were gone.

As I did some research and spoke with other types of plant owners, like backyard veggie garden hobbyists and full-scale farmers, I realized "plant sitting" is quite an issue. Thus, Wet Your Plants, an app where you can hire plant sitters, was born.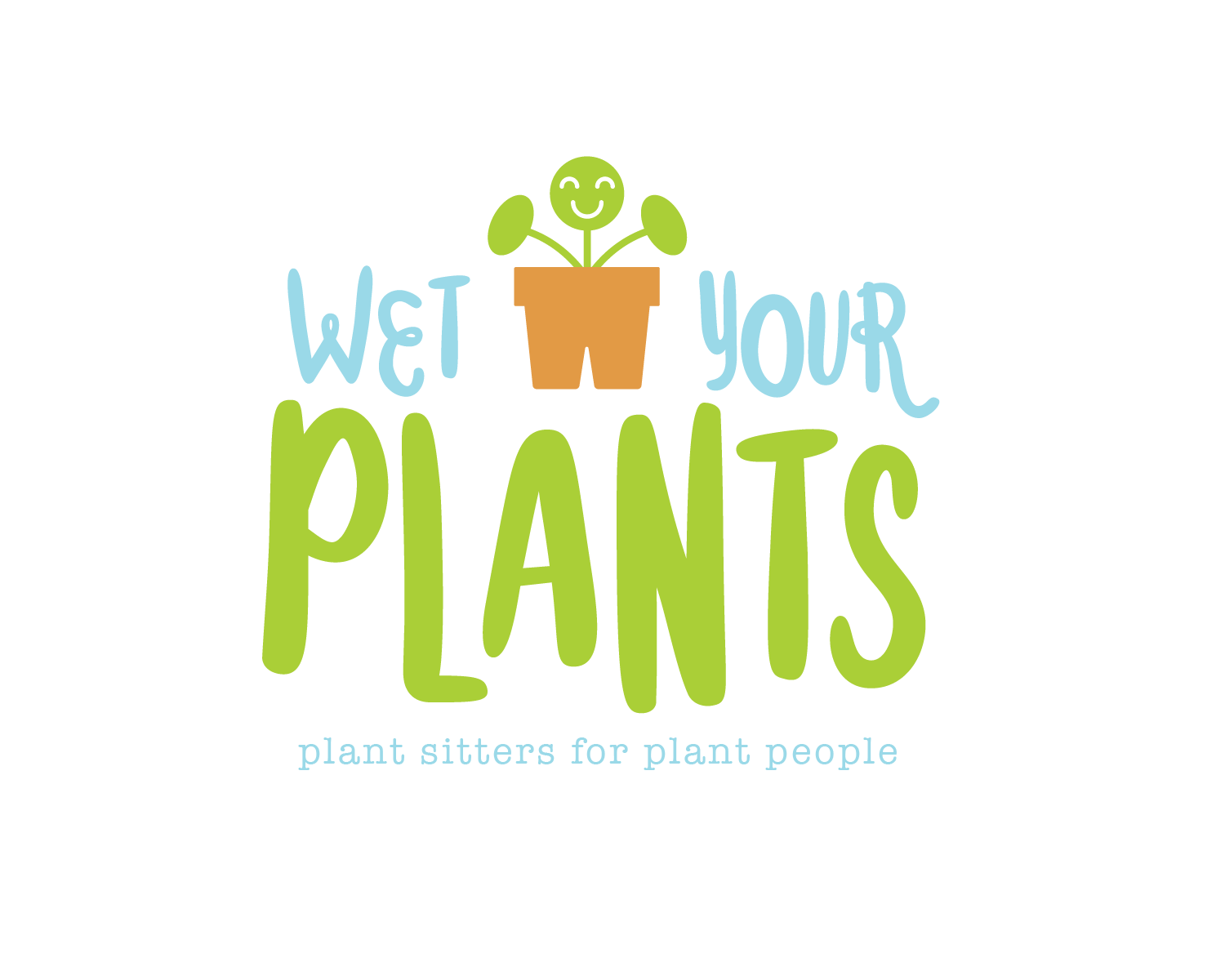 I created a kinetic logo system, with the primary logo being the one depicted above. The three below are interchangeable in digital applications where the logo can transform, but in print, the primary logo should be used.
I wanted the brand to have a fun language that played along with the name but still had a clean look that wouldn't clutter up a phone screen.
The plants depicted are a pilea peperomioides, an orchid, a barrel cactus, and a young leafy plant.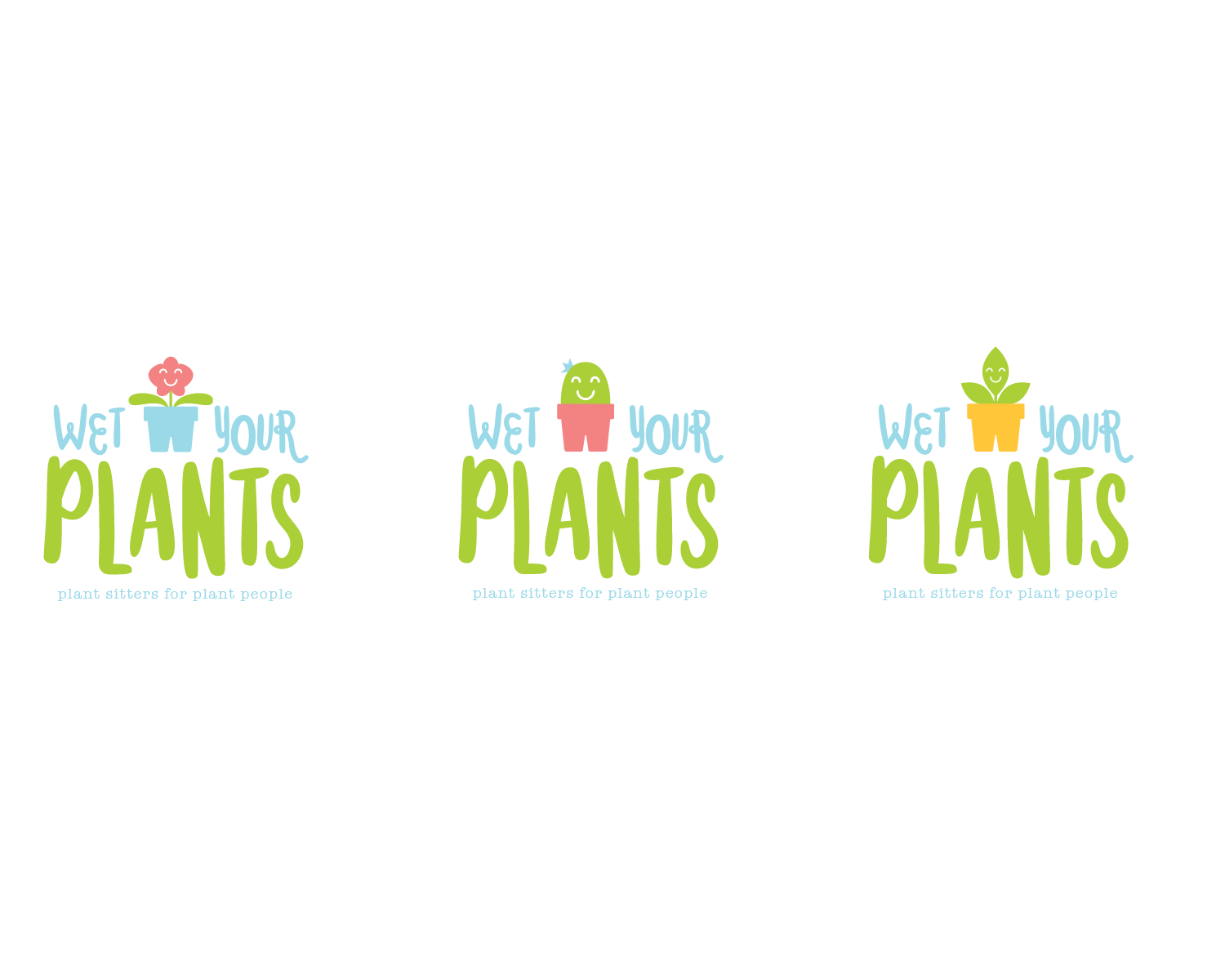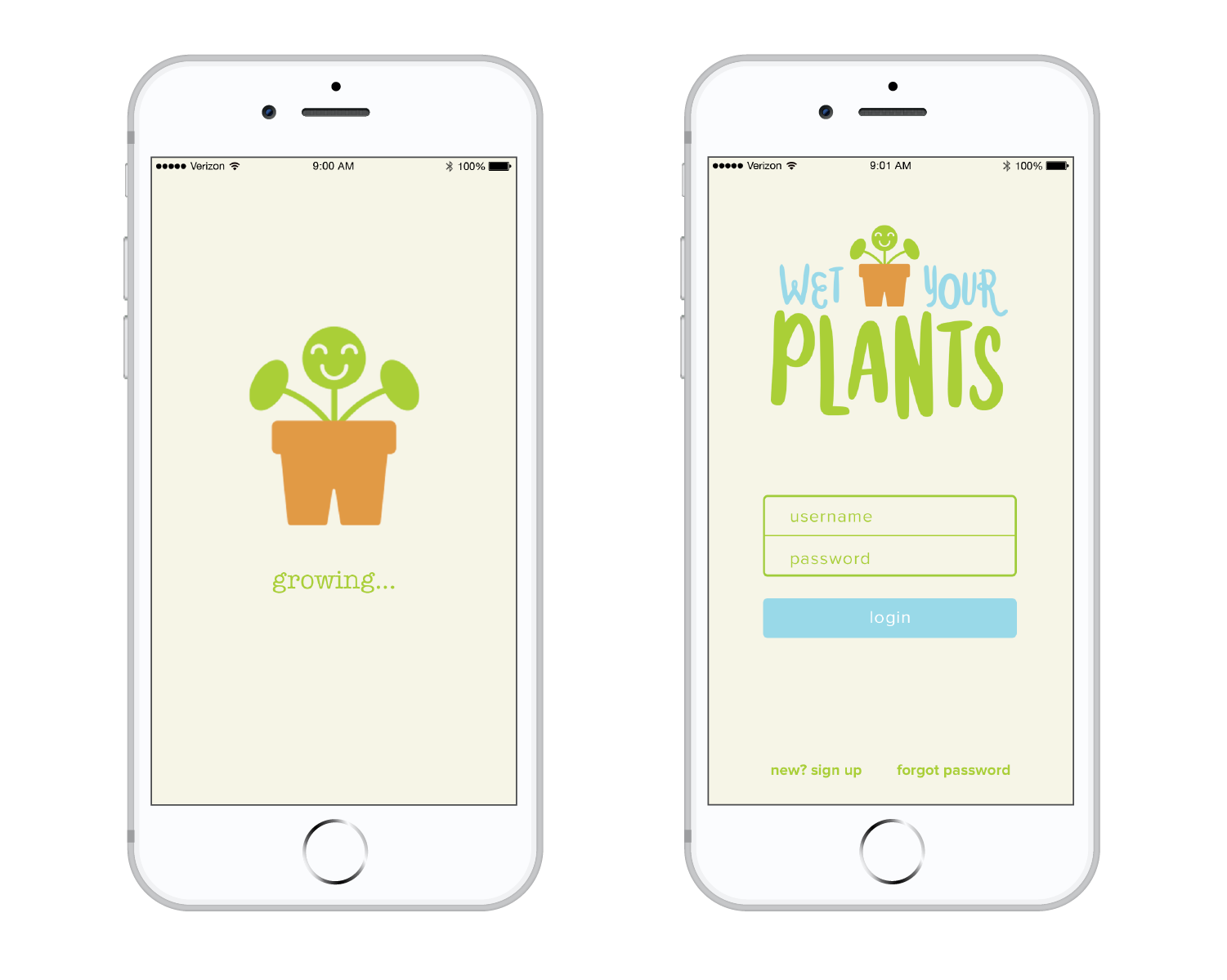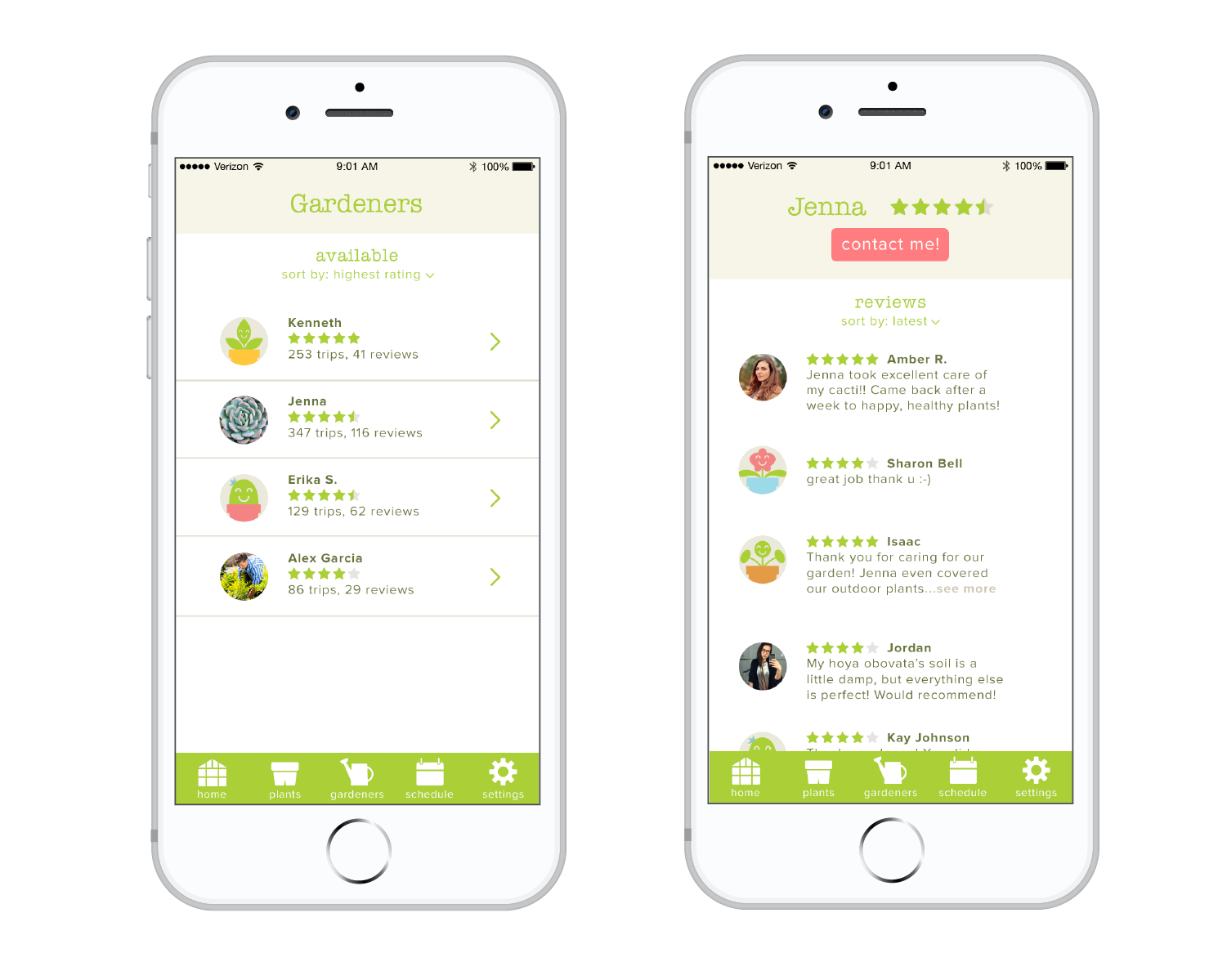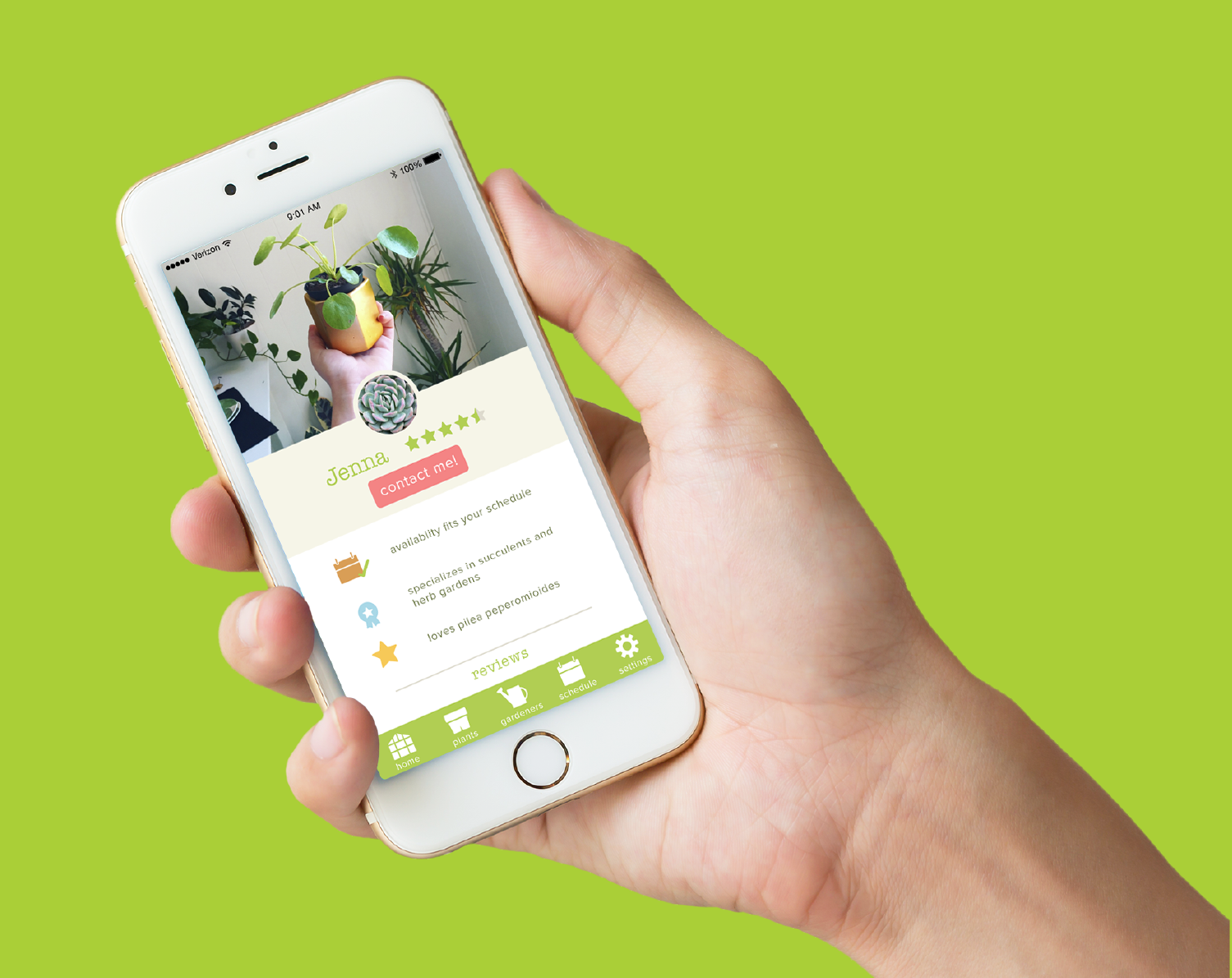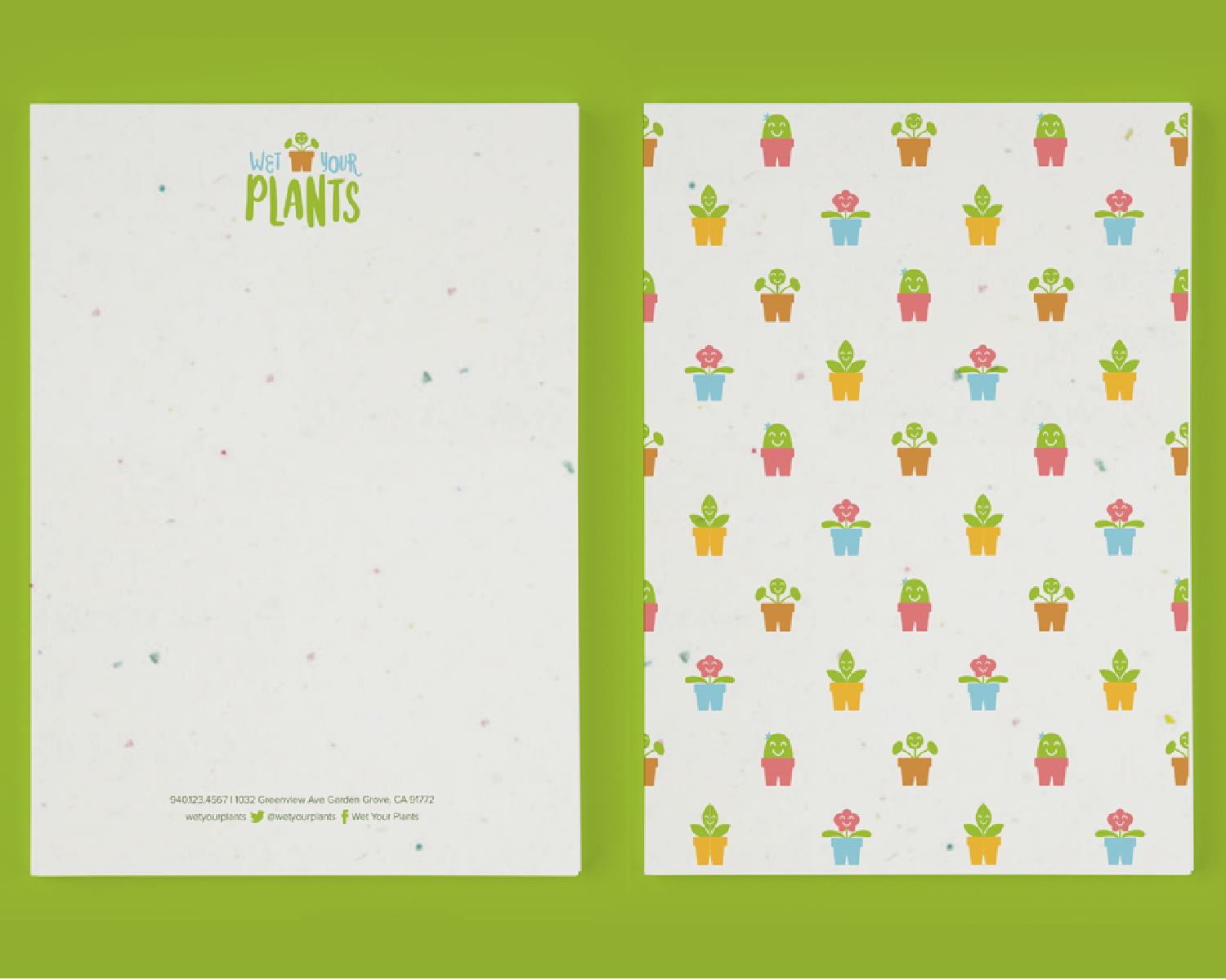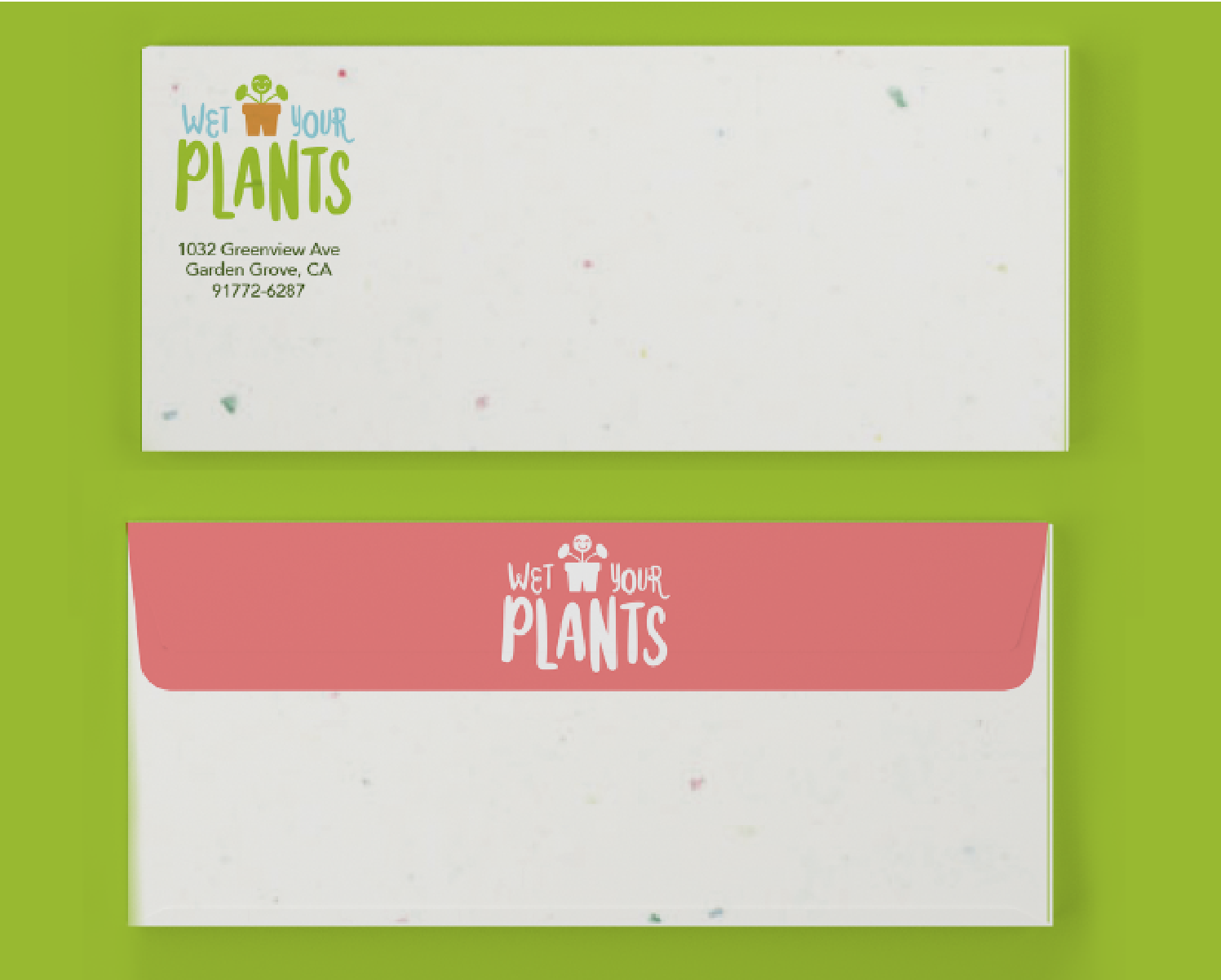 Gardeners are individual people who have been screened by the company, but because they work on a basis of supply and demand and can pick up jobs at will, there is no specific uniform. Instead, when a gardener is hired, Wet Your Plants sends them an apron and a watering can to bring with them to jobs.
If a gardener has been certified for simple plant maintenance, like removing weeds and repotting, they will be sent a gardening tool kit as well.